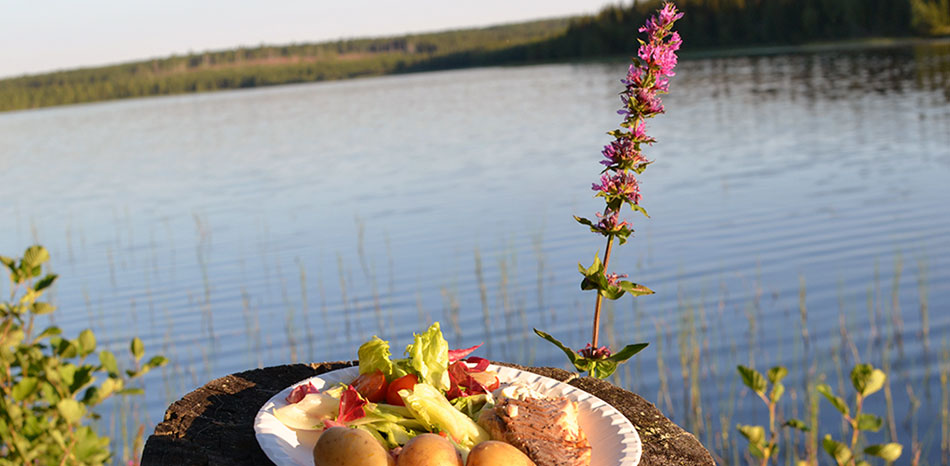 The food on the farm
We offer traditional dishes from the North of Sweden and from our own village, Storträsk.
The meat that will be served at dinner is from moose that have grazed in our own forests.
We buy our own reindeermeat from the Lappish families that live in the local neighbourhood.
Salmon and other fish are caught in the nearby sea and lakes using traditional skills.
Potatoes and other vegetables are all grown locally and we collect berries and mushrooms in the forests around the village.
The bread, our speciality beeing the klådda and the tunnbröd, is baked by the family.
We shall be pleased to offer vegetarian alternatives to the meat dishes, should you so wish.
We protect the environment in every way that we are able.
Our aim is to enable you to experience the genuine and unique culture of a small village in the far North of Sweden, so we invite you to visit our farm and enjoy the Simple Life in traditional surroundings.