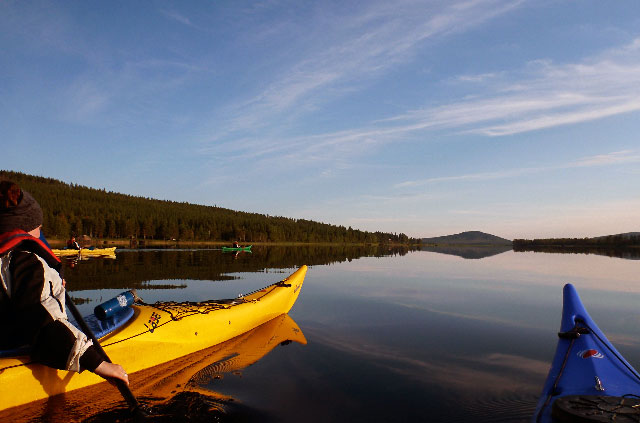 During the summer there are fine opportunities for hiking and cycling in the countryside and the environment around the lake.
Fishing in the lake (for pike, perch etc.)
Go canoeing or biking and enjoy a picnic lunch taken in the Laplander´s hut by the lake.
Berries and mushrooms
The larder provided by nature will inspire you.
Picking berries is fun for all the family and supplies useful additional ingredients for your meals and snacks.
In our forests you will find raspberries, blueberries, loganberries.
The gold of the forests, Cloudberries, you pick at the end of the summer.
When the summer moves into autumn, the mushroom season begins.
Many good edible mushrooms can be found in our woods around Lake Storträsk and we offer visitors courses in mushroom picking throughout the season.